Twitter: @EFDNI
Congratulations to EFDNI's Mags Harkin who has gained her Diploma in Stress Management Training. Mags delivers our CBT service as well as Stress Awareness and Emotional Resilience workshops to members.
Recent Events:
Conference: Every Customer Counts: Promoting Accessible Services, 10 March 2016 - more info
Some of the organisers and speakers at the entertaining and informative event: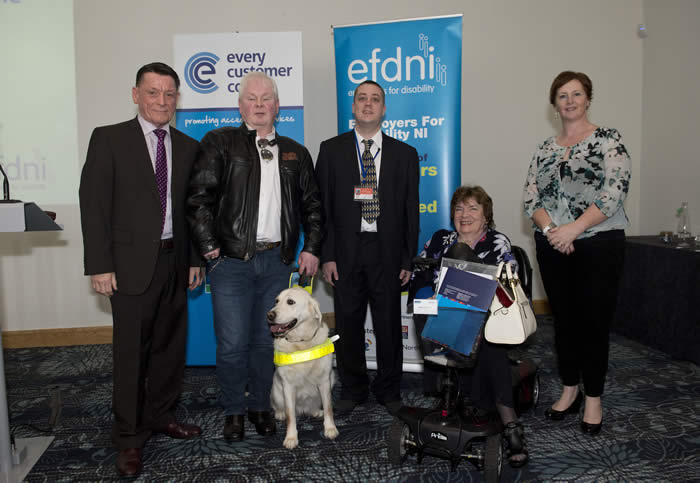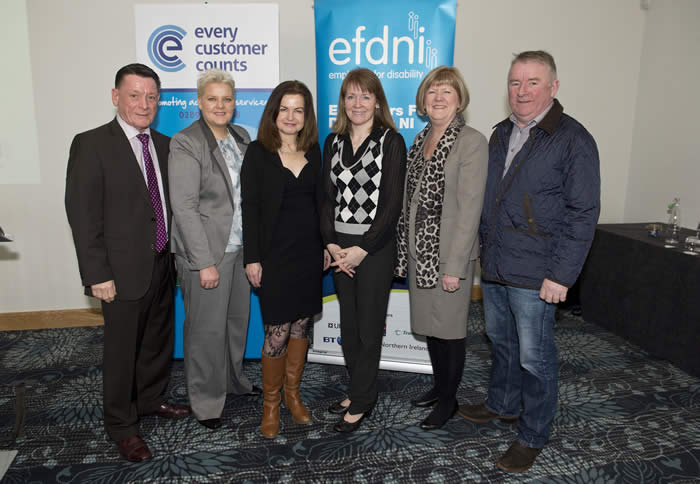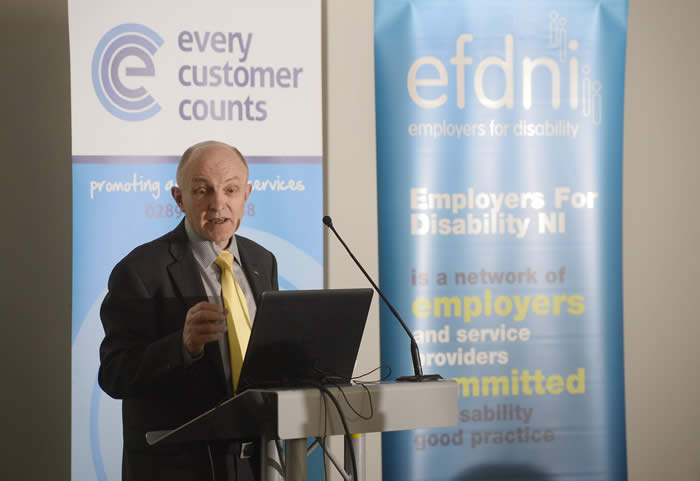 Showcasing Disability Event: supported by Local Government Staff Commission for NI
Visual Awareness Training: Thanks to the RNIB for delivering an excellent session and to the Equality Commission NI for hosting.
Arts Council Staff know the benefits of being Disability Positive
Member Accreditation achieved by 11 Members - read
EFDNI Annual Activity Summary 2015
News Articles:
Disabled student settles case against college - read
Leaflet on assistance with air travel for disabled people - read
Hearing Matters report predicts one in five will have hearing loss by 2035 - read
Welcome to new member, Arts and Disability Forum.
Autism Employer Guidance Booklet Launched - view

Disability Case Settlement:

PSNI settles case involving disability-related absence - details

More news and articles

- read
Disability Cases and Settlements - read
EFDNI Member Organisations - good practice examples
Jobs Bulletin Board: view
Popular services - read
Do you have a disability? Our members would value your feedback: more information



Contact EFDNI: here